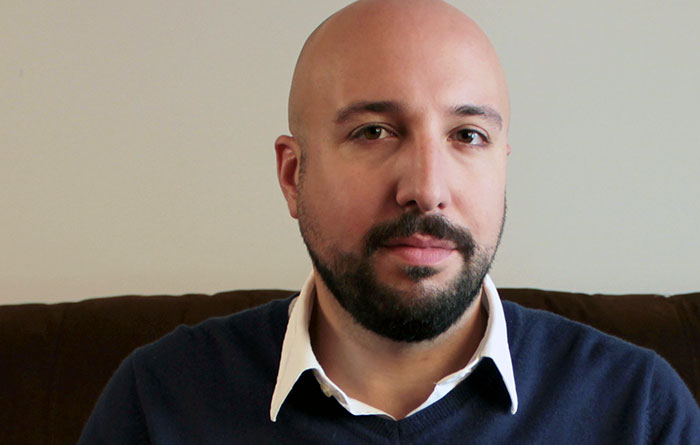 It's a familiar refrain we hear from Notre Dame graduates. "I would not be where I am today without my Notre Dame education." "Notre Dame taught me the value of hard work." "The high academics at Notre Dame made college so much easier for me." And on and on we hear virtually the same thing from nearly every grad.

Add 2000 Notre Dame Prep alum and film/video producer Bill Holland to that list.

"As much as the workload at Notre Dame often seemed overwhelming, it totally prepared me for tackling the seemingly impossible tasks I was faced with in college," said Holland. "I found that as a college student, Prep had prepared me well for the reading workload and extensive projects that every class would demand. There were times, as a high school student, that the amount of reading almost seemed impossible to tackle, but when I got to college the reason became clear."

Holland is owner and president of Middlebranch Productions, Inc., a Chicago-based video production, direction, post-production and motion graphics company he formed in 2002. Since then, the company has grown and expanded to handle a range of projects from commercials to event and music videos. He has recently worked on projects for Wheat Thins, Subway, Wrigley, Sears, Hilton Hotels, and Nascar while working at several different Chicago-based agencies.

Holland says that even before his film college experience at Northern Michigan University, he always thought he'd end up in the film business.
"I have wanted to make films since I was probably 12 or 13," he said. "While attending Notre Dame, I actually wrote and directed a feature film starring fellow NDP alum and current Detroit archdiocesan priest, Eric Fedewa.

"And I was drawn to Northern because it had a good film program, was in-state, offered me scholarships, and was right in the center of some of the most beautiful scenery this country has to offer."

Holland said the art and design department at Northern required him to make one film per week with minimal-to-no crew and gear. He said that while his experience later at Columbia College would teach him more about the industry standard on how to make films, his undergrad at NMU taught him how to be fiercely independent and efficient.

But again, he credits his NDP experience for setting him up for success in college and the business.

"Thanks to the mentorship of Joe Martin and Ms. Chinavare, I already had experience from high school on how to make a film by myself," Holland said. "Ms. Chinavare would let us opt out of presentations in religion class by producing our own versions of stories from the Bible. In my senior year, Mr. Martin allowed me to take an independent study course and direct a documentary for the band. Growing up in Michigan, there were not many people doing what I wanted to do with my life and career, so there was really no blueprint for how to direct a student like me. I think the teachers at Notre Dame really saw that I was struggling with this and gave me many opportunities to customize my learning experience."

Outside of his video work, Holland also has achieved a level of success in music. He's been a professional club DJ for ten years, working in Chicago and says he's had many amazing opportunities blossom from those years of experience.

"I have been fortunate enough to be onstage at Lollapalooza with my band, Many Moons, thanks to my good friend Zebo, and I've toured all over the U.S. with label mate, Vourteque, he said. "In keeping with my experiences playing in the Notre Dame Prep Jazz Band, I produce a style of music called 'electro swing,' which fuses elements of swing and classic jazz with electronic dance music."

Holland's young professional life so far has had many twists and turns along the way. The Notre Dame Alumni Association will be presenting an expanded article on him in an upcoming issue of IRISH magazine or the Blarney Stone. Look for it in the coming months.

For more information on Holland's company, Middlebranch Productions, click here.

Comments or questions? mkelly@ndpma.org.

Follow Notre Dame on Twitter at @NDPMA.

About Notre Dame Preparatory School and Marist Academy
Notre Dame Preparatory School and Marist Academy is a private, Catholic, independent, coeducational day school located in Oakland County. The school's upper division enrolls students in grades nine through twelve and has been named one of the nation's best 50 Catholic high schools (Acton Institute) four times since 2005. Notre Dame's middle and lower divisions enroll students in jr. kindergarten through grade eight. All three divisions are International Baccalaureate "World Schools." NDPMA is conducted by the Marist Fathers and Brothers and is accredited by the Independent Schools Association of the Central States and the North Central Association Commission on Accreditation and School Improvement. For more on Notre Dame Preparatory School and Marist Academy, visit the school's home page at www.ndpma.org.